Easy Ideas for Landscaping with Rocks
Try these easy tips for landscaping with rocks and boulders to add texture and beautify your garden!
Rocks provide a natural, textural element to landscape designs as well as a durable, low-maintenance, organic option that's often quite eye-catching. Stones also can help hide or disguise problem areas, like ungraceful hills or grades, utility equipment, or unattractive foundation walls, or stand in for mulch in beds. Today, let's look at some creative ways to add beauty and tips for landscaping with rocks, boulders, river rock, flagstone pavers, and more.
1.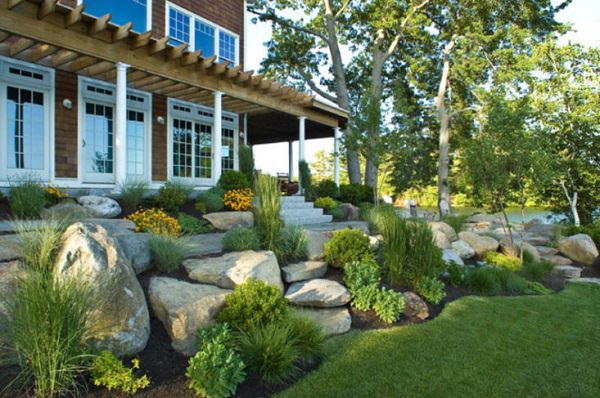 via Princeton Scapes
Rocks, boulders, and plants turn an awkward slope into an area that's pretty and inviting.
2.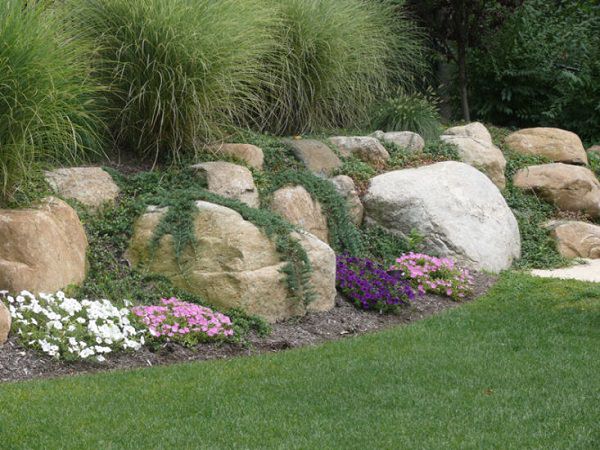 via Wallace Trucking
Various size boulders, flowering plants, and vining ground cover create a natural-looking retaining wall.
3.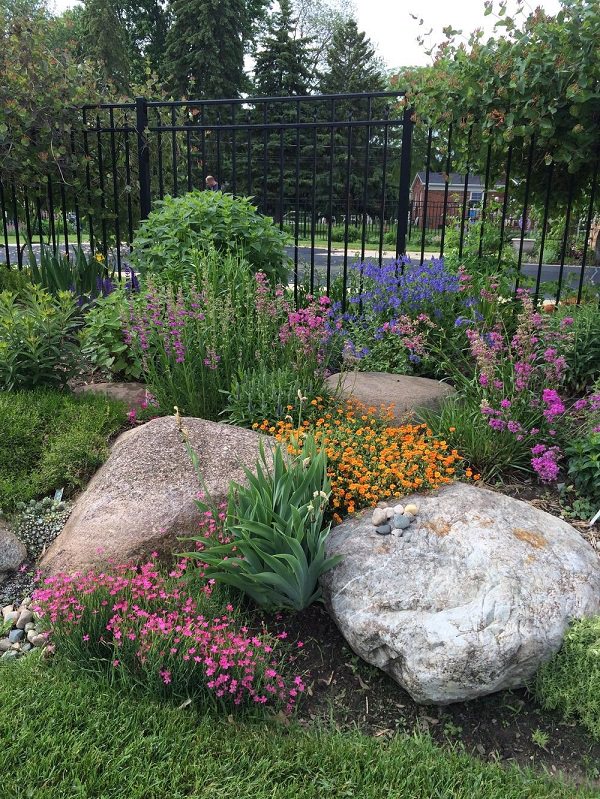 via Garden.Org
Flowers mixed in with larger rocks is a beautiful (and easy) combination.